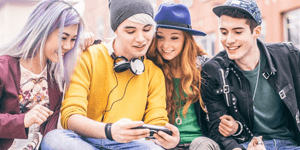 Getting a seamless schedule at college may be near impossible to get. You may find yourself having twenty to thirty minutes before you have to rush off to your next class.
Facebook and Twitter are good to keep you occupied for a while, but endless scrolling through your timeline feed can get boring! Mobile games have evolved as phone graphic capabilities have! Here is our list of ten popular iPhone/iPad games you can download today. Some of them are completely free to play or tryout. Don't worry, no candy crush on this list!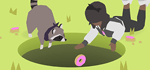 Donut Country (Paid): A story physics-based puzzle game, where you play as a hole-driving raccoon. Meet cute characters along the way as you try to swallow up trash and try to throw your friends down a hole! Explore and grow as you try to devour unique environments. Have fun in this simple yet brain-teasing puzzle game. App Store Page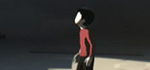 Inside (Free to Try): Not into big jump scares but still like a suspenseful thrilling game? "Inside" is a gorgeous adventure experience with excellent puzzle design. Play as an unnamed boy as he explores a surreal environment. Dodge your way through masked guards, ravenous dogs and mind-controlling machines in this masterpiece. This game will surprise you at every corner and leave you with a brain-bending conclusion. App Store Page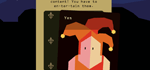 Reigns (Paid): You play as a medieval monarch ruler. Sit on your throne and make decisions how to rule your very own kingdom. Swipe left or right to impose your will and make your own story. Your decisions may reward you or have grave consequences on your reign. Strive to balance the needs of your kingdom with twist and turns along the way. This choice-based card-flip game is casual, clever and addictive! App Store Page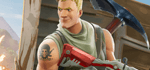 Fortnite (Free to Play): This battle-royale game is a FREE 100-player (player vs player) online combat game. Build your own environment to protect yourself from the hoard of other players! Tear down the Fortnite's giant map elements to find weapons and ammo to defend and attack! Fortnite's world is a tense, last one standing wins third-person shooter. Try it today! App Store Page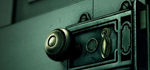 The Room (Paid): An oldie-but-goodie. "The Room" is a mystery puzzler in a beautifully built 3D world. Get immersed in an eerie environment with fun box-based puzzles. It's a perfect mixture of genius design and compelling game-play. Feel like a genius when you finally solve these head-scratching puzzles! App Store Page
Five games worth your time to check out! We tried our best not to spoil any of the games. We just hope you can put them down to focus on your coursework! While checking out these games be sure to protect your iPhone and iPad from Cracked Screen, Liquid Damage, Theft and more with National Student Services, Inc. We offer smart personal property insurance for a student's modern world!
Get a Free Instant Quote!