Movies are not just a great source of entertainment but also of motivation and inspiration – something that every college student needs from time to time. There is nothing like an uplifting movie to get a new perspective on life and priorities and remind you of the importance of hard work, determination, and believing in yourself. So, if you are looking for a way to recharge your batteries, we've rounded up six incredible movies that can lift your spirits, help you face academic and social challenges, and motivate you to stay focused on your goals.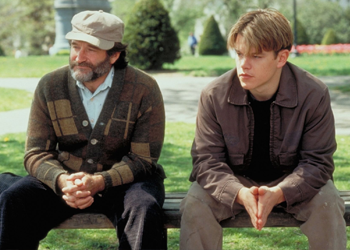 Good Will Hunting (1997)
-
Official Trailer
This moving story follows 20-year-old Will Hunting (Matt Damon), a janitor at the prestigious MIT who is also a math genius. After discovering his talents, a professor (Stellan Skarsgard) decides to take him under his wing. Still, the troublesome young man needs help from a therapist (Robin Williams) to confront his past and find direction in his life. The movie perfectly depicts the Boston college scene, and it is still popular among college students in this city. Nevertheless, being a genuinely motivational story about self-growth and reaching your full potential, it resonates with all students.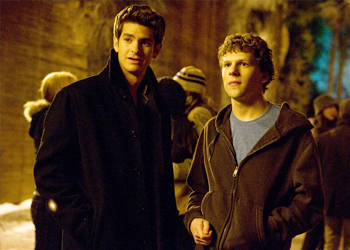 The Social Network (2010)
-
Official Trailer
David Fincher's movie depicts the creation of Facebook and the journey of Mark Zuckerberg (Jesse Eisenberg) from a Harvard student to a billionaire. Although now everyone seems to have a Facebook account, it used to be strictly a college thing. And this movie shows how it all happened. Namely, the young Harvard student and computer genius, driven by the desire to create something substantial, gets the idea to put the entire social experience of college online and starts working on a project that will become one the most influential social networks globally.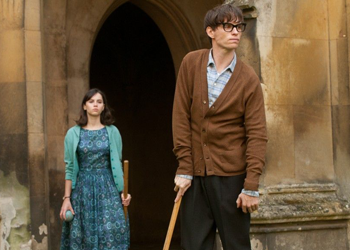 The Theory of Everything (2014)
-
Official Trailer
This touching movie is about the extraordinary life of the greatest cosmologist and theoretical physicist of our time, Stephen Hawking (Eddie Redmayne). While Hawking is a brilliant astrophysics student at Cambridge University, he finds out that he suffers from motor neuron disease. From his university days to defying medical calculations and making remarkable contributions in cosmology and physics, this incredible story can inspire all students, especially those with special needs, reminding them that anything is possible.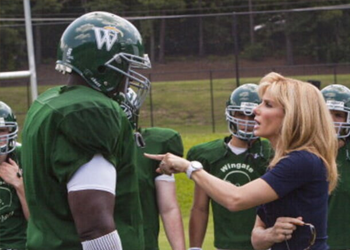 The Blind Side (2009)
-
Official Trailer
John Lee Hancock's heartwarming adaptation of Michael Lewis' bestseller traces the journey of Michael Oher (Quinton Aaron), from a homeless teenager to a successful football player. With the help of his loving and supportive adoptive parents, Sean and Leigh Anne Tuohy (Tim McGraw and Sandra Bullock), and his strict tutor (Kathy Bates), this young man gets an opportunity to understand his strengths and discover his hidden skills. Besides the benefits of hard work, this movie also conveys strong messages about the importance of inclusion and family.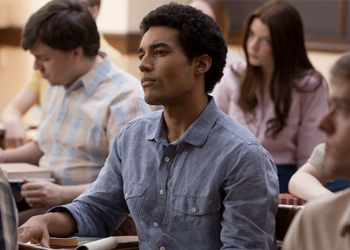 Barry (2016)
-
Official Trailer
Barry is an intriguing movie that portrays the young student Barack Obama (Devon Terrell) just as he arrives in New York City to study at Columbia University in 1981. As he navigates college life in the big city, he tries to stay connected to his mother, estranged father, and classmates. The movie shows his struggles, interests, and dreams while authentically describing college life in the 80s. Considering that it emphasizes the search for identity, belonging, and a sense of place, this movie is relatable for many students.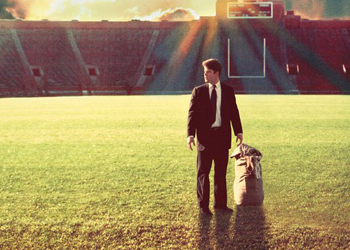 Rudy (1993)
-
Official Trailer
This is another movie based on a true story. It is about Daniel "Rudy" Ruettiger (Sean Astin), a young boy with a big dream to play football at the University of Notre Dame. Although he doesn't have money or grades to attend college, support from this family, or physical stature to play major college football, he is determined to chase his dream. This inspiring movie teaches a valuable lesson: never give up on your dreams, no matter what people say and how many obstacles stand in your way.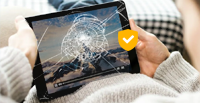 Whether you prefer watching movies on your laptop, desktop computer, or tablet, make sure your electronic devices are protected against everyday accidents. Don't let a cracked laptop screen or dropped tablet keep you from streaming a movie you want to watch. Get a FREE quote for college student property insurance and keep watching movies!