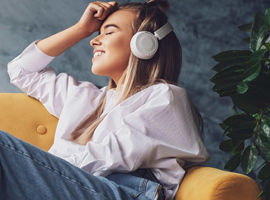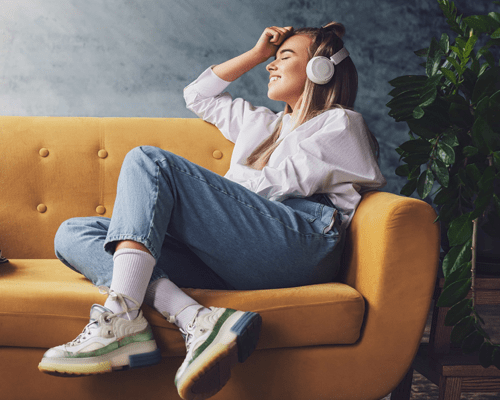 Educational podcasts offer a unique opportunity to learn something new or expand your knowledge on topics that interest you as a college student. Why a unique opportunity? They fit your busy schedule. They are mostly free. They don't require your full attention, so you can listen to them while making breakfast, commuting, taking a walk, working out, or relaxing in your room.

They are easily accessible on just about any device, including laptops, tablets, and smartphones.

There are many educational podcasts, but here are some of the best podcasts that can be very helpful when it comes to being more informed and more successful in college and in life.
The hosts of this educational and entertaining podcast, Thomas Frank and Martin Boehme, cover almost all the things you need to know about college. With practical tips on studying more effectively, being more productive, building strong habits, and much more, this podcast can help you navigate your college journey and learn in every area of your life. Although the hosts are no longer making episodes, there are still more than 300 episodes you can listen to and get great advice on how to get ahead in college. "10 Essential Life Skills That Every Student Should Have", "How to Be Good at Everything — The Rapid Skill Learning Process," and "Morning Routines" are some of their most popular episodes.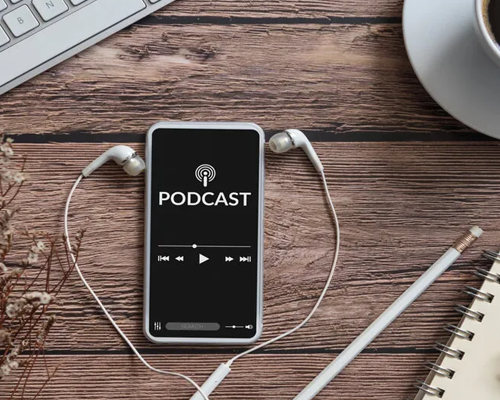 As its name suggests, this podcast is entirely dedicated to college life. The host Alicia Sepulveda discusses various college-related topics aimed at informing, motivating, and helping you achieve academic and social success. Also, she frequently has guests like college students, recent graduates, and people who work at colleges. They all share valuable information that could give you the perspective you need to be a more efficient student. "The Number One Thing People Hire For and Ways to Get It in College" and "Making Right, Wrong, and the Best Decisions in College" are some of her most recent episodes.
If you are interested in topics like getting out of student loan debt, finding the right side hustle and making extra money while at college, or investing and building wealth, this is the perfect podcast for you. The College Investor Audio Show is a finance podcast intended exclusively for college students. Its host Robert Farrington, a "millennial money expert," addresses numerous financial topics and offers practical and helpful solutions. Some of his most popular recent episodes are "10 Crazy Ways to make $10,000 you've Never Heard of", "The Average Net Worth of Millennials by Age," and "The 5 Best Free Investing Apps".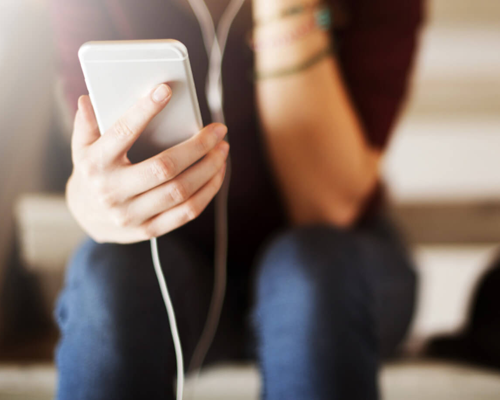 This podcast is a fantastic resource for first-time college students and those who want to thrive in college. Its host, college success coach Katy Oliveira, and her knowledgeable guests, give advice and insightful tips on developing the necessary skills, habits, and mindset that can help you adapt to life at college, get organized, avoid common mistakes, and improve your academic performance. "How to Stop Comparing Yourself to Others with Joanna Lilley," 5 Things to Expect During Your First Semester," or "How to Advocate for Yourself" are just some of the many episodes that can help you make the most out of your college experience.
This award-winning podcast is excellent for college students who want to improve their writing skills and anyone who writes and wants to be a better and more successful writer. Its host Mignon Fogarty talks about grammar rules, writing, style, word and phrase origins, or common grammar mistakes. And she does it in an interesting way, so even if grammar is not your favorite subject, you will enjoy her creative tips and learn things that can come in handy when writing an essay. "I Cannot Tell a Lie (but I Can Mislead)!" "Why Tired People Talk About Being 'Out of Spoons'" are some of her latest episodes.
In addition, if you want to broaden your horizons and learn more about a wide variety of topics, you can check out these great podcasts: Stuff You Should Know, Life Kit, You're Wrong About, Tiny Leaps Big Changes, Hardcore History, and TED Talks Daily.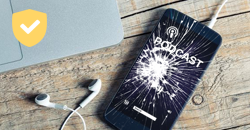 While using your laptop, tablet, or phone to listen to educational podcasts, make sure they're protected against accidental damage and theft.

A personal property insurance plan from NSSI will ensure your important possessions are covered, so you can enjoy listening to your favorite podcast.

Get a free NSSI insurance quote today!