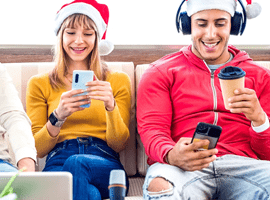 Finding the right Christmas gift for a college student can be tricky, but you cannot go wrong with something that can make their college life a little easier and more enjoyable. Since the holiday season is quickly approaching, now is the perfect time to start considering and looking for the best gift for your student. Here are some cool and practical gifts under $100 that almost any college student would love.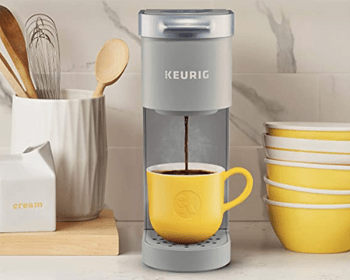 Keurig K-Mini Coffee Maker
One thing that most college students have in common is that they rely on coffee to get them through most days, especially during exam season. This great coffee maker is so sleek and slim that it's perfect for a dorm room or a small kitchen. Besides the fact that it doesn't take up much space, this easy-to-use single-serve coffee maker will enable your college student to enjoy delicious coffee in minutes without all the hassle. Plus, it comes in various cute colors, so you can choose the one you think your student would like the most.
Get it on
Amazon.
Creative Design Charging Station for Multiple Devices
If your college student has a lot of electronic devices, this charging station can be an ideal gift. It is compatible with multiple devices, such as iPhones and Android phones, tablets, kindles, cameras, smart watches, or earbuds. So, instead of having cables all over the place, managing chargers, or looking for outlets, your student can charge all their devices in one place and have a tidy desk. This all-in-one charging station has 6 USB ports, which means it can charge six devices simultaneously, and it is available in two colors, white and black.
Get it on
Amazon.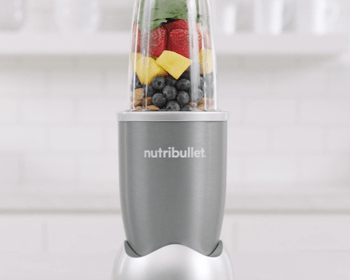 Nutribullet Personal Blender
College students usually don't have much time (or resources) to prepare healthy meals and drinks. So, if you want to ensure they are making at least some more nutritious choices, the original Nutribullet personal blender can be a good gift for all students with a busy schedule. It's small, easy to use, clean, and store, making it an ideal appliance for your student, whether they're living in a dorm or sharing an apartment with roommates. Besides making healthy smoothies and shakes they can take on the go, this personal blender can be used for making various healthy sauces, dips, or spreads.
Get it on
Amazon.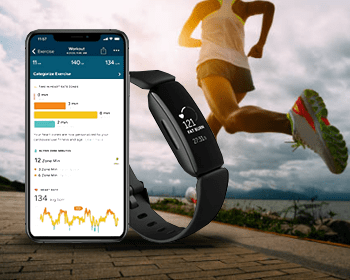 Fitbit Inspire 2 Health & Fitness Tracker
A fitness tracker can be a great gift if your college student needs a little motivation to be more physically active. The Fitbit Inspire 2 fitness tracker can help them track their all-day activity, including their steps, sleep, active zone minutes, heart rate, and calories burned. It's water resistant to 50 meters and offers 10 days of battery life for daily progress without constant charging. Also, it can encourage students to stay active by connecting with their friends, competing in challenges, earning badges, and celebrating goal milestones.
Get it on
Amazon.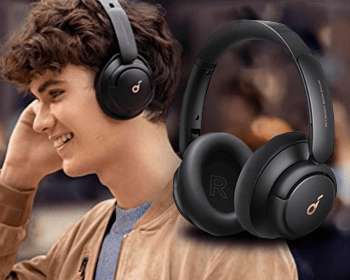 Soundcore by Anker Life Q30 Hybrid Active Noise-Cancelling Headphones
Noise-canceling headphones are college essentials, so if your college student doesn't have a pair yet, this may be a perfect gift for them. And Life Q30 active noise-canceling headphones are great value for the money. They block the unwanted outside noise while your student is trying to study and lets them enjoy the audio content they are listening to. These headphones also have incredible battery life and are comfortable for extended listening sessions thanks to their lightweight design. In addition, you have three color options to choose from: black, blue, and pink.
Get it on
Amazon.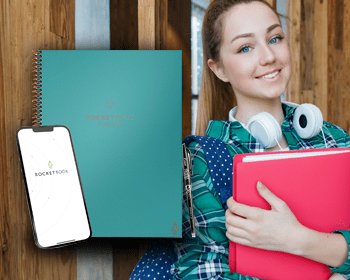 Rocketbook Fusion Smart Reusable Notebook
This great environment-friendly item can be handy for every college student. Instead of wasting sheets of paper, they can use the Rocketbook Fusion Smart Reusable Notebook, which offers a reusable paper feature and a Frixion pen. This means students can take notes, sketch or write assignments, erase whatever they want, and start over. It has 42 pages with things like a task list, weekly planner, and monthly calendar and it comes in various colors. Furthermore, it lets users scan and send their written notes to cloud services, such as Google Drive, Dropbox, OneNote, or iCloud, using the free Rocketbook application for iOS and Android.
Get it on
Amazon.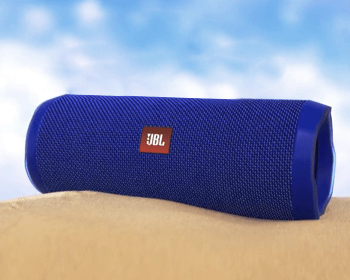 JBL Flip 4, Black – Waterproof, Portable & Durable Bluetooth Speaker
A portable Bluetooth speaker can be an excellent gift for all college students who are music lovers. They can listen to their favorite songs while hanging out alone or with their friends in their dorm room or outdoors. The JBL Flip 4 speaker is lightweight, making it easy to carry anywhere, and offers up to 12 hours of continuous, high-quality audio playtime. It is also waterproof, meaning it can be used by a pool, on a beach, and near rivers or lakes. It comes in several colors, and users can wirelessly connect up to two smartphones or tablets to this speaker.
Get it on
Amazon.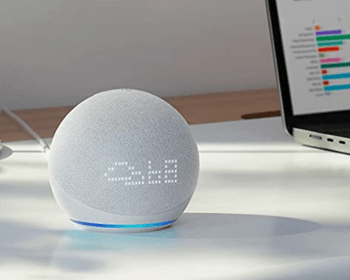 All-New Echo Dot (5th Gen)
The newest Echo Dot is the best smart speaker from Amazon yet and has several new features like a better audio experience, temperature sensor, LED display that shows time, alarms, weather, or song titles, and improved Alexa responses. It takes little space on a desk and can make your college student's life more convenient. Students can use this handy device to listen to music, audiobooks, or podcasts, make calls hands-free, check the weather, set alarms or timers, keep up with the news, and much more. All this makes it a great gift, and you can choose from three colors.
Get it on
Amazon.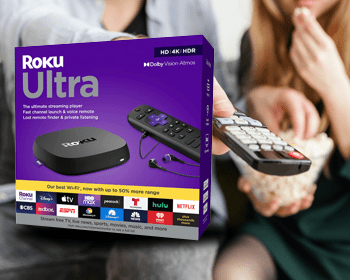 Roku Ultra Streaming Device
If your college student is into movies and TV shows and has a TV in their dorm room or rented apartment, Roku Ultra Streaming Device can be a fantastic gift for them. It's one of the best streaming devices available, so they will surely love this surprise that will enhance their movie nights. Instead of streaming movies or TV shows on their laptop or phone, they will be able to watch them on a big TV screen. All they have to do is connect Roku Ultra to the TV in their room so they can watch Netflix, Hulu, HBO Max, or any other streaming service.
Get it on
Amazon.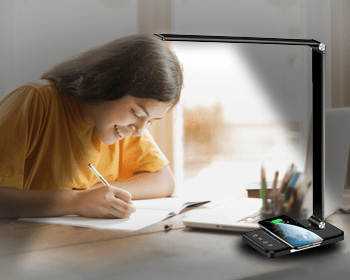 AFROG Multifunctional LED Desk Lamp with Wireless Charger
The design of this great multifunctional LED desk lamp is so minimalistic that it's perfect for small spaces like a college dorm room. It also has several brightness levels and color modes, so college students can adjust the light as they like while studying late in the evening. And they can easily fold it and put it away if they need more space on their desk. In addition, it has a USB charging port and wireless charger base they can use to charge their devices. It's an excellent choice for college students, whether they are living on or off campus.
Get it on
Amazon.

We hope these ideas will help you select the perfect Christmas gift for your college student. Whatever you decide to give them this holiday season, if you are a parent or guardian, don't forget to protect your student's personal belongings against accidental damage, theft, or other disasters that can happen in a dorm room or rented apartment.

Get a free NSSI college student property insurance quote and enjoy the holidays!