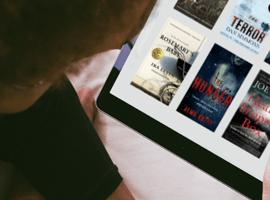 The leaves are turning orange, the air is getting chillier, and the nights are drawing in, which means we are officially into the spooky season – the perfect time to get immersed in a good scary book and let your imagination run wild. If you're looking for a good scare but not at the expense of good writing, here are some of the best classic horror novels and several brilliant modern spooky releases you can enjoy this Halloween on your e-reader, laptop, or tablet.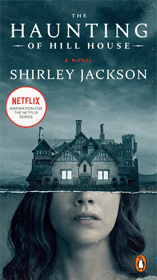 The Haunting of Hill House by Shirley Jackson
"Hill House, not sane, stood by itself against its hills, holding darkness within; it had stood so for eighty years and might stand for eighty more. Within, walls continued upright, bricks met neatly, floors were firm, and doors were sensibly shut; silence lay steadily against the wood and stone of Hill House, and whatever walked there, walked alone." This is the legendary opening paragraph of what is considered one of the best ghost stories published in the 20th century and a prime example of the horror genre. The Haunting of Hill House doesn't only provide the pattern for all subsequent haunted house stories, but Shirley Jackson's writing style is outstanding. If you loved the smash hit Netflix series, you should not think twice about reading the book that inspired it.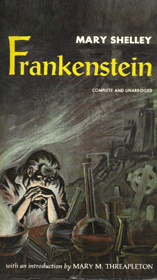 Frankenstein by Mary Shelley
Mary Shelley's Frankenstein is a story almost everybody knows, thanks to the fact that Frankenstein's monster is one of the most influential figures in pop culture and a Halloween staple. But have you ever read the original book? Mary Shelley was only 18 when she wrote her story about the scientist Victor Frankenstein and the creation he brings to life. And she did it as part of a competition with the famous poets Percy Shelley and Lord Byron, who challenged each other to write the scariest ghost story while they were stuck indoors on their vacation in Switzerland due to the stormy weather. So if you haven't read it yet, let this Halloween be the time you'll finally do it.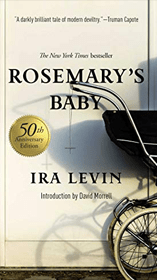 Rosemary's Baby by Ira Levin
Rosemary's Baby is another classic horror novel that deserves your attention, even if you've seen the 1968 movie adaptation. It's a story about a young woman named Rosemary who moves into a New York City apartment with her husband. Their neighbors' interest in them becomes stranger every day, especially after Rosemary becomes pregnant. This story has no monsters or ghosts, but it is disturbing in so many ways. The suspense is built slowly and masterfully, while the tension in the final chapters is almost unbearable. It's a perfect Halloween read if you're into psychological horror books.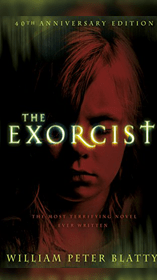 The Exorcist by William Peter Blatty
William Peter Blatty's classic horror novel, which served as a basis for the highly successful 1973 movie and many subsequent prequels and sequels, is absolutely worth reading by any real horror fan. The story about the possessed little girl Regan and her mother's attempt to save her through an exorcism conducted by two priests is considered among the scariest novels ever written. If you don't know what to read this Halloween, The Exorcist is an excellent choice – you won't be able put it down, and it will give you the creeps, even if you've already seen the movie.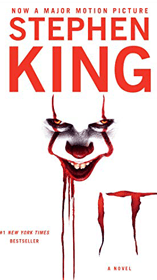 It by Stephen King
Stephen King needs no introduction as he is the indisputable master of horror fiction, and his novel It is one of the most outstanding horror books ever created. It's also one of his longest (over 1100 pages), but it's so rewarding, and it's such a page-turner that you may find yourself reading it in a few days (as many readers do). The epic story spreads across three decades, and it's about a group of Maine friends battling a demonic clown who lives in their town's sewers. Also, almost any novel by Stephen King will do the trick when looking for a read to scare you out of your wits, from his classic Pet Sematary, The Shining, Salem's Lot, to his more recent If It Bleeds and Later.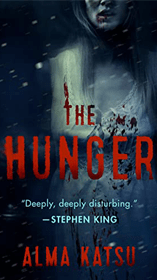 The Hunger by Alma Katsu
If you are familiar with the tragic and dreadful fate of the Donner Party, then you know how horrific this story is all on its own. In The Hunger, Alma Katsu takes this dark historical event in the American westward expansion and turns it into an even more gruesome story by adding a spooky supernatural twist. Effortlessly combining historical fiction, elements of horror, and psychological terror, she creates a gripping and spine-chilling read. Like the actual journey, reading this book is not an easy journey, while Stephen King described it as "deeply, deeply disturbing, hard to put down, not recommended reading after dark." And there is no better time to read it than the spooky season.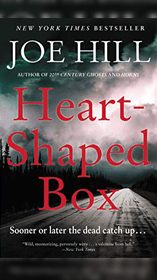 Heart-Shaped Box by Joe Hill
Joe Hill's debut horror novel Heart-Shaped Box is a story about an aging rock star who collects all sorts of morbid memorabilia. One day he purchases a dead man's funeral suit, haunted by a restless spirit, from an online auction, thinking it's perfect for his collection, but he has no idea what he's getting into. This book might be a perfect Halloween read for those looking for a straight-up horror or a creepy ghost story. If you've already read Heart-Shaped Box and love it, consider checking out Hill's supernatural suspense novel NOS4A2.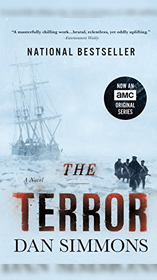 The Terror by Dan Simmons
Dan Simmons' The Terror is a fictionalized account of Captain Sir John Franklin's lost expedition in search of the Northwest Passage in the Arctic in 1845. It is a very compelling and chilling story of everything that Franklin and his crew are facing on their doomed journey, including starvation, illness, murder, cannibalism, and suffering, as well as the "thing on the ice" that is stalking them. The Terror is considered one of the best historical horror novels ever written, and if you're a fan of the genre, don't hesitate to pick up this book during the Halloween season – it will chill you to the bone.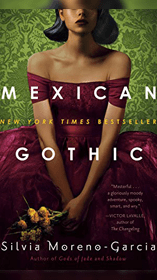 Mexican Gothic by Silvia Moreno-Garcia
Mexican Gothic is a gothic horror novel, and its story is set in 1950s Mexico. It follows the young anthropology student and socialite Noemí Taboada who leaves Mexico City and goes to a small, remote mountain town after receiving a strange letter from her cousin begging her for help. Silvia Moreno-Garcia's novel has won several awards, while The Washington Post described it as "a creepy, intoxicating mystery that's almost impossible to put down." The book is also being adapted into a limited TV series that will air on Hulu, so this October seems like the ideal time to read it.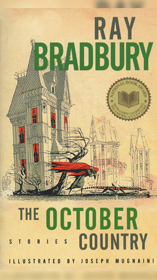 The October Country by Ray Bradbury
"That country where it is always turning late in the year. That country where the hills are fog and the rivers are mist; where noons go quickly, dusks and twilights linger, and midnights stay". Ray Bradbury's The October Country is a beautiful collection of macabre short stories, fifteen originally collected in the author's Dark Carnival and four new dark, eerie and eccentric stories. If you haven't discovered these well-written spooky, strange stories yet, you're in for a real treat this Halloween – this book will give you that October feeling and many of the stories will stay with you long after you've finished reading them.
Whether using your e-reader, laptop, or tablet to read scary books this Halloween season, make sure your electronic devices are protected against common mishaps, like cracked screen or liquid spills, with NSSI Personal Property Insurance!
Get a free NSSI Personal Property Insurance quote today and enjoy your Halloween reads!