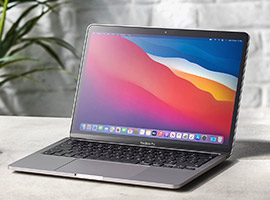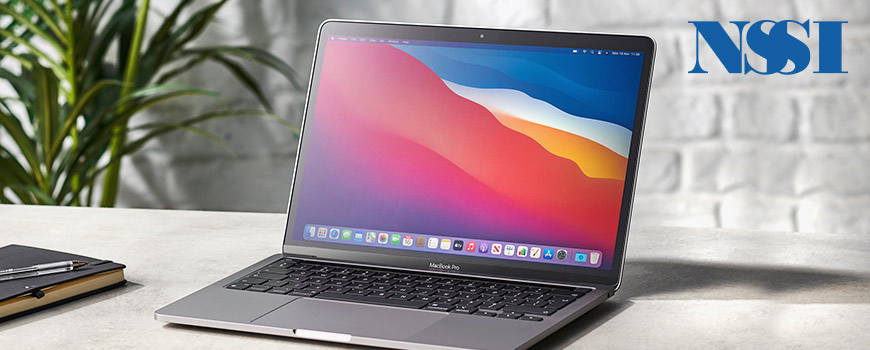 MacBooks are some of the most popular laptops, especially among college students, but they're surely not cheap. If you have your eye on one but are on a tight student budget and can't afford a brand-new device, a refurbished Mac is your next best alternative. Refurbished laptops are pre-owned, used, or open-box products that have been inspected, cleaned, repaired if necessary, restored to factory settings, evaluated, and made ready for resale. Buying a refurbished MacBook can be a great way to get your hands on a premium Apple laptop at a lower price tag, provided that you choose a reliable seller. And here are the most trusted places for purchasing a refurbished MacBook.
Apple Refurbished Store
You may not know this, but Apple has its own online refurbished store where the company sells certified refurbished products, including MacBooks. Here you can find the widest selection of MacBook models, which are as good as new but cost less. These devices have been returned under the company's return and refund policies or have been used as demonstration units. However, they all go through a rigorous refurbishment process that includes complete testing to ensure they are in 100% working condition before being offered for sale. If you purchase a refurbished MacBook directly from the manufacturer – which always provides additional peace of mind – you can usually save around 15%. However, sometimes (if you're lucky), the savings can be up to 25%.
To view the current deals, visit the Apple Refurbished Store.
Mac of All Trades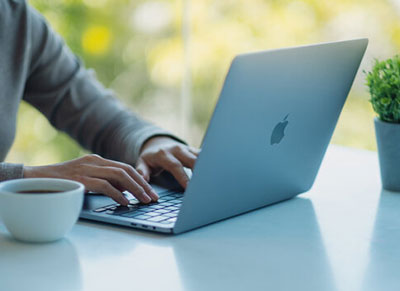 Mac of All Trades is a reputable site where you can also get a pre-owned and refurbished MacBook model. It focuses specifically on Apple products, and you can find some of the best deals in the Mac world here. All devices undergo a strict refurbishment process, including a two-stage cleaning method, visual inspection, hardware testing, device repair (if necessary), and repacking. Moreover, every refurbished MacBook is graded (Good, Very Good, and Excellent), so you know what you're getting. Its good reputation, certificate, and the fact that it has over 25 years of experience in this business make Mac of All Trades a good alternative to the Apple Refurbished Store.
To view the current deals, visit Mac of All Trades.
OWC
OWC (Other World Computing) is a good place to buy accessories and components for Apple laptops at affordable prices, but you can also find used and refurbished Macs in their e-shop. According to the company, all used models are thoroughly inspected and tested by their Apple Certified technicians. Also, they are transparent about the condition of the devices offered for sale. Furthermore, OWC specializes in computer upgrades, so you can configure your device before buying it to ensure it fits your needs. The company has been on the market for a long time, and its site MacSales.com is considered a reliable source for buying a refurbished MacBook model at prices typically lower than those of Apple.
To view the current deals, visit MacSales.com.
Amazon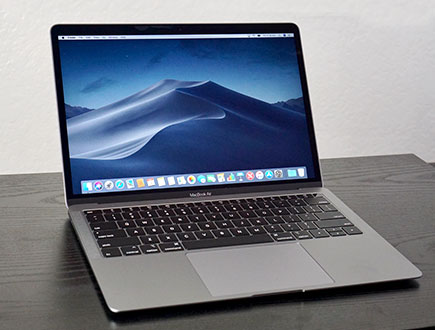 You can purchase all kinds of products on Amazon, so it's no wonder you can find refurbished devices there too. Amazon is the world's largest online retailer and has standards its sellers must meet. Also, all refurbished products are usually backed by the Amazon Renewed Program. All this makes it a trustworthy place for buying a refurbished MacBook. The savings vary from model to model, and the price of some MacBooks can be around 40% lower than a brand-new one. Although the renewed products offered on Amazon typically are in great condition, it's a good idea to read the description and reviews carefully before buying one to ensure you're getting value for your money.
To view the current deals, visit Amazon.
Best Buy
Best Buy is a popular place to buy electronics, but did you know you can also purchase refurbished items besides new products? That's right: Best Buy has its program for selling refurbished, pre-owned, or open-box devices at discounted rates. Even though the selection of refurbished MacBooks is limited and they sell out quickly, it's one of the most trusted places to purchase an Apple laptop and score significant savings. Of course, the deals are better for older than more recent models. Make sure you read the description to see what accessories are included with the MacBook you are interested in buying.
To view the current deals, visit Best Buy.
There are some other good sites, such as Gazelle or Back Market, you can check out when you're in the market for a refurbished or used MacBook. You can also keep track of Mac deals with the help of RefurbMe or Refurb Tracker.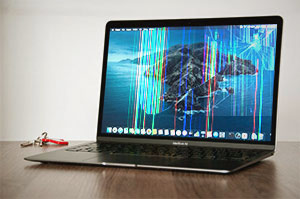 Whatever you decide, make sure all your electronic devices are protected against accidental damage, theft, fire, flood, and other potential incidents that can undoubtedly make a big dent in your wallet while at college. A policy from NSSI is an easy and affordable way to protect not just your electronics, but your other valuable possessions in your dorm room, from furniture and appliances to expensive textbooks and sports or music equipment.
So, get a free NSSI college student property insurance quote and protect your belongings today!