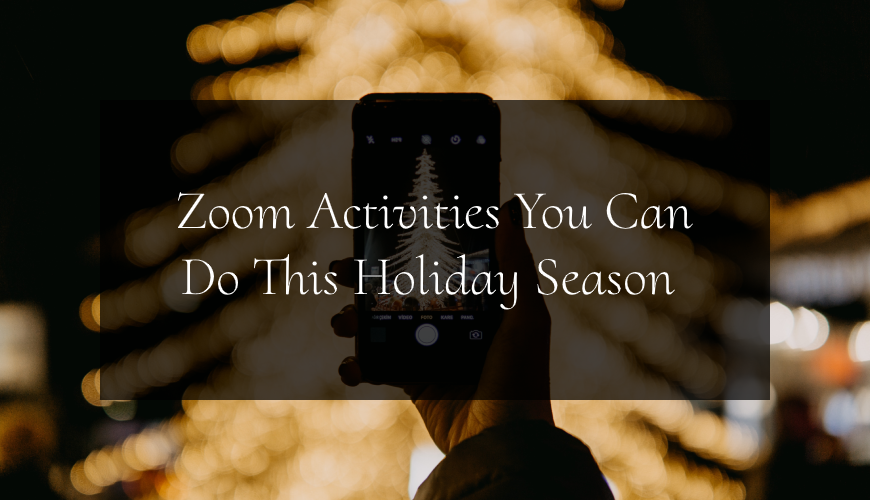 With everyone doing their best to social distance, the holidays may feel slightly lonelier this year. But with the help of modern technology, it's still possible to safely connect with family and friends. Here are some holiday activities that can easily be done on Zoom:
•Bake Christmas Cookies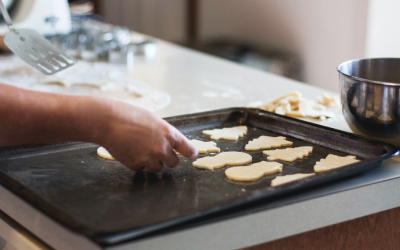 Nothing is more festive than the smell of freshly baked Christmas cookies, and thankfully this is something you can still do while practicing social distancing. Get together with your friends, pick a cookie recipe you'd like to try and have fun talking and laughing together.


•Decorate the Christmas Tree
Get in the holiday spirit with a virtual tree decorating party. Put on some Christmas music in the background, gather all your friends and have fun showing each other your favorite ornaments.


•Holiday Movie Night
Just because you're social distancing doesn't mean you can't enjoy a movie night together. Get your favorite snacks ready, fire up Netflix and get watching!


•Wrap Presents Together
If you want to spend some time talking and laughing with friends while also doing something productive, consider wrapping presents together. You can talk about what you've bought for your family and just enjoy some time together.


•Gingerbread House Decorating Contest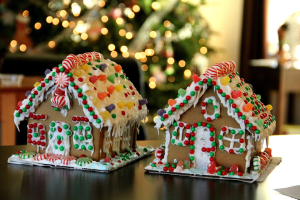 Gather with your friends for a little healthy competition! You can either get a pre-made Gingerbread House Kit or go all-in and do it from scratch. Let your creativity flow and at the end you can take a vote to see who wins (just make sure you set the rule that you can't vote for your own!).


•Holiday Scavenger Hunt
This is a fun game that can easily be done over Zoom. Send out a list of Holiday-themed items that people may have around their house, such as a cookie cutter, wreath or snowman decoration, and then gather back together to see how many each person found.
•Ugly Sweater Contest
Just because you're social distancing doesn't mean you can't enjoy a good old ugly Christmas sweater! Get together with your friends to see whose sweater is the best. If you want to get really creative, try making your own!


•Virtual Christmas Party
For the ultimate Holiday get together, try a virtual Christmas Party. You could easily combine several of these activities together or do something completely unique. The most important thing is to have fun, hang out with friends and enjoy the season!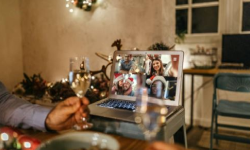 Never lose connection to your family and friends due to a water damaged laptop or accidentally dropped smartphone. With an insurance policy from NSSI, you'll be covered. Get a free quote today!