Strategizing. Team Building. Coaches shouting corrections as the players strive for victory. This sounds like a typical day in the life of a collegiate athlete. But if you're thinking of players on a basketball court or soccer field, think again. These college athletes use computers and headphones as their sports equipment.
In the changing tech space of the 21st century, a new phenomenon has been taking over the college world: esports. Instead of a stress reliever or a fun way to hang out with friends, video games are earning students generous scholarships to prestigious universities. In fact, a freshman at Maryville University is attending the Missouri school on a full-ride scholarship - for playing video games!
But how exactly did video games as more than recreational pastime become a thing?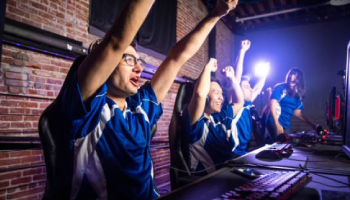 Esports have been a regular part of the mainstream sports community in Southeast Asia for years, but have only recently taken off in the United States. Video games first came to the collegiate stage in 2012 at the first League of Legends collegiate tournament. At that time, esports weren't as organized as they are today; the teams were loosely organized by college students who weren't affiliated with any university. This changed in 2014, when an athletics director at Robert Morris University in Chicago formed the first varsity esports team. That fall, it became the first American university to have an official team and offer scholarships for esports. Flash forward to today, and 130 US schools now have official esports teams.


But don't expect to see Mario Kart or Grand Theft Auto tournaments popping up anytime soon, there's a certain genre of game that tends to dominate on the collegiate stage.
Since esports strives to instill the same values of teamwork, strategy and communication as more conventional sports teams, college esports tend to favor multiplayer action-strategy games such as Overwatch, League of Legends and, most recently, Fortnite.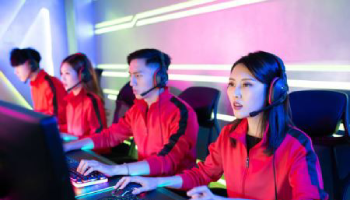 While playing video games for college can seem like a fantasy where anything goes, there is an un-written code of conduct that all players must abide by. Just like any other college sport, players are expected to behave with respect and good sportsmanship towards their opponents. While heckling players or goading them about their skill level is expected and even encouraged in casual play, something like this can get you penalized or banned in organized play.

When it comes to esports, it seems like the sky's the limit. Who knows, we may see esports at the Olympics in a few years!

Want to start sharpening your game playing skills? Better make sure your gaming system is covered if it goes on the fritz from all that practicing. Get coverage today!