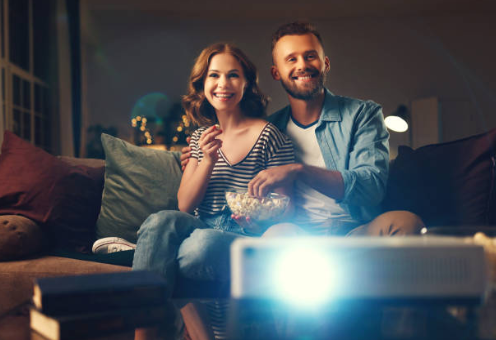 It's officially a new year, which means it's time for new beginnings, new goals and new gadgets! Being a college student can get hectic, so why not take advantage of the decade's coolest gadgets to make your life just a little bit easier? Here are seven great gadgets to help you get the new decade started on the right foot!

Tile Pro, Tile Slim and Tile Stickers
It's an undisputed fact that your dorm keys, phone or wallet always seem to go missing when you're running late for class. The Tile line of products will help you keep track of your important possessions. The Tile Pro is the size of a regular keychain, so it's perfect for attaching to your keys, purse or backpack. The Tile Slim is the size of a standard credit card, so it's ideal for slipping inside your wallet. Lastly, there's the Tile Sticker, which has an adhesive back and can be easily placed on any object you want to keep track of, such as your laptop or tablet. If you lose your item, simply "call it" using the Tile app and the Tile will ring, making it easy to find your lost item. But that's not all; the Tile can also help you find your phone. Simply press the button on your tile and your phone will ring, even if it's on silent. No more hectic, panicked mornings!

Anker PowerCore 10,000
There's nothing worse than when your phone is about to die and you realize you forgot your charger or can't find an outlet. That's when having a portable charger comes in handy. With a reasonable price tag of $33, a lot of power and its compact size, the Anker PowerCore 10,000 is perfect for charging your phone on the go. It's barely larger than a standard credit card, so it's the perfect size for tossing into your purse or backpack.

Smart Portable Voice Translator
If you're planning on studying abroad this year and will be traveling to a country where you aren't very familiar with the language, this portable voice translator will be your new best friend! It supports over 32 different languages including English, French, Mandarin Chinese, Spanish and Arabic. All you do is speak into the microphone and the device will produce a translated version. It's also small and compact, making it easy to travel with.

FIXD
Unless you're someone who works on cars for a hobby, it can be very difficult to figure out what that mysterious light means or what that interesting sound is. Sometimes it seems like the only solution is to take in your car for a pricey check-up or leave it as it is and hope you don't suddenly break down on the side of the highway. The FIXD is like having your own personal mechanic with you at all times. All you have to do is install the FIXD app on your phone and plug the FIXD into your car's diagnostics port. The app will tell you what's wrong with your car and will even give you an estimate on how much it will cost. It'll also give you maintenance reminders, so you can make sure your car is always in good working order, which will save you money in the long run.

Zen Heater
Whether you're dealing with less-than stellar dorm heating or a continual apartment thermostat battle with your roommate, heating your space can be a real headache. With this sleek, portable space heater, you can make sure you stay comfortable for the rest of the winter. This space heater comes with an adjustable thermostat, auto shut off feature and no wires! Just plug it right into the wall and enjoy your cozy space.

Apeman NM4 Portable Mini Projector
It's really hard to enjoy movie night with your friends when you're all crowded around a small laptop screen. This portable projector will give you a movie theater experience without leaving your apartment or dorm room. It's no bigger than a standard smartphone and a full charge will last you for an entire 1.5-2.5 hour movie. Just plug it into your phone or laptop and you're good to go!

Vigilant Personal Alarm
Whether it's walking to class in the wee hours of the morning or heading home at night after your study group, you can never be too careful walking across campus in the dark. This personal alarm is the size of a standard keychain, so you can discreetly attach it to your purse, backpack or keys. When you press the hidden button, it emits a loud sound, perfect for scaring off a potential attacker. And in the event that your personal alarm breaks or malfunctions, it can also be used as a whistle.
Now that you're all set for the New Year, make sure your new gadgets are protected! You never know when a potential disaster may strike, but whether it's a theft, drop or water damage, we'll make sure you're always protected. Don't wait, request a free quote today!