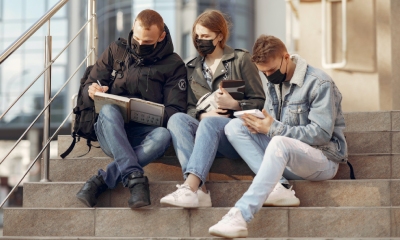 In the era of Covid-19, a huge question mark has lingered over whether students will be returning to campus in the fall. With two-thirds of colleges planning on opening their doors, many students are wondering how different the upcoming fall semester will look, and whether it makes sense to return at all. Below, we'll outline some common scenarios and which option may be the best for you.


Students Who Still Have to Fulfill General Education Requirements
While many colleges are planning on opening for the fall semester, a large portion have announced that all courses will be online. This has made some students hesitant to pay tuition or take out a loan if they're not going to be getting the college experience they want. If you're a first or second year student who still has to fulfill general education requirements, it may make sense for you to consider a local community college. This will save you money on tuition and room/board while also allowing you to get basic requirements out of the way.


Students Who Have Fulfilled Their General Educations Requirements
If you're a third or fourth year student or have just fulfilled all your general education requirements, it would make more sense for you to return to campus, even with online courses. While general education courses from a community college will easily transfer to a four-year college or university, courses that are specific to your major may be a little trickier. While taking classes at a community college may be cheaper, the stress of your classes possibly not transferring isn't worth the risk.


Out-of-State Students
If you attend an out-of-state school, you might want to consider how new campus requirements may impact your life. For example, while some colleges are opening residence halls, they're keeping the dining halls closed. There's also the issue of the roughly 7,000 undergraduate students that rely on Federal Work-Study subsidies. If your work-study program has been impacted, you won't be paid the money you need for daily living expenses. If you're in this situation, you may want to consider transferring to a college closer to home or attending a local community college. This would allow you to live at home and ease any stress that may be added by new campus requirements.


Students Who Rely on On-Campus Resources
Due to new campus requirements, on-campus resources that students rely on may be affected. As stated previously, this includes on-campus dining and work study programs. Tutoring services have also been affected - schools such as Camden County College and Carthage College have announced that all tutoring sessions will be conducted virtually this fall. There's also been a shift in campus counseling services from in-person to virtual sessions. While it's good that campuses are trying to keep these services available, virtual tutoring isn't ideal for students with disabilities who respond better to, and even require, in-person instruction. Likewise, some therapists feel like it's more difficult for patients to open up to someone they've never met in person, thus not getting as much out of the therapy. If you rely on these campus resources and worry about not having them when you return to campus, going to a community college or college close to home where you'll have more support may be a better option.
However, if your heart is set on returning to campus or transferring to a different school isn't an option, there may be resources available for you. Some schools are offering Emergency Funds for students which can assist with food, housing, transportation, course materials, technology, health care and more. Some are even lending laptops and tablets to students who need them. Check with your school to see if they have a plan in place that you may qualify for.


Students Without Internet Access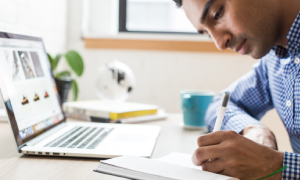 If you're planning on learning remotely, internet service is essential. Fortunately, there are resources available for you. Many internet service providers are offering 30-60 day free public Wi-Fi hotspots, free home installation, or unlimited mobile data. Check with your local provider to see what options are available for you.
Laptops and tablets are essential for online learning. With a policy from NSSI, you'll never have to worry about paying for expensive repairs or replacement devices due to cracked screens, coffee spills, theft, vandalism and more. We'll also insure bikes, cameras, TVs, gaming systems, textbooks, furniture and appliances, saving you hundreds of dollars if a disaster happens. Get your FREE, no-obligation quote today!
For more tips on returning to campus this fall, check out our Return to College Campus Checklist!
*Check your college's website for details concerning campus operations during this pandemic. Don't be afraid to reach out to a college representative for help or questions!