As a new school year gets ready to start, things may look a little different.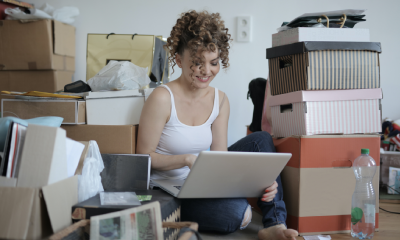 With many colleges announcing that classes will be held online, this will be a different environment that students may not be used to. We've provided a list of home-learning essentials that may make this transition just a bit easier:

For School


•Good Internet Connection
If you're staying in an off-campus apartment, you want to be sure you're set up with a good internet connection. Running off of your phone's data plan can burn through it quickly, especially if you're going to be streaming lectures or attending Zoom classes. You don't want to all of a sudden miss out on half the lecture because your connection doesn't work. Check with your local provider to find affordable internet plans in your area.
•Good Quality (and affordable!) Laptop
Make sure you have a good quality laptop that will help you keep up with your studies.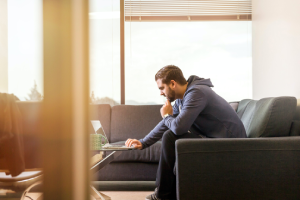 •Organization App
Taking classes remotely instead of in a traditional classroom setting means you'll have to be accountable for keeping yourself organized. Use an app such as Evernote or My Study Life to keep track of your classes, assignments and deadlines all in one place.
•Extension Cord for Laptop
One of the good things about not having to attend class in-person is that when you get tired of working in your apartment or dorm, you can go to the local coffee shop or library (make sure you're following social distancing guidelines!). An extension cord will help if you end up in a seat without an outlet nearby.
•Printer
Depending on whether your school's library is open or not, you may need a printer to print out important readings or assignments.
•Chromecast/HDMI Cable
If you're tired of being tied to your computer, try switching things up by streaming lectures on your TV!
•Backdrop for Virtual Classes
While your giant Tiger King poster may look cool on your wall, it may not be the best thing for a Zoom meeting with your professor. Try looking for a wall tapestry or fabric in a neutral color to serve as a backdrop.
•Noise-Cancelling Headphones
Whether you have roommates or just noisy neighbors, a good pair of noise-cancelling headphones will block out any distractions.
•Webcam
Depending on what kind of laptop you have, you may need a webcam to participate in Zoom classes and online lectures.


For Daily Living


•Coffee/Tea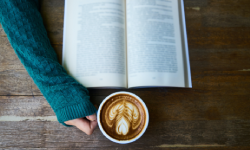 Just because coffee shops are closed doesn't mean you can't have your caffeine fix!
•Food Delivery App
Depending on where you are, dining halls may be closed. Having a food delivery app like DoorDash or Grubhub will allow you to easily order food if there are no other options available.
•Board Games/Jigsaw Puzzles/Cards
Sad about not seeing your friends at the dining hall or library every day? Host a weekend game night!
•Cooking Utensiles
For times when you feel like cooking at home, portable stoves, microwaves, crock-pots and toaster ovens are always great to have on hand.


For Health and Wellness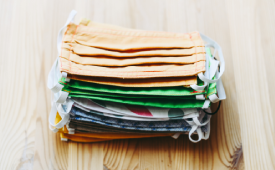 •Face Coverings
Depending on where you are, face coverings may be required in public spaces.
•Sanitizers/Disinfectants
Make sure to keep your hands and surfaces clean!
•Exercise Equipment
Make sure to keep your mind and body healthy by getting in at least 30 minutes of exercise a day. Put on your favorite cardio or yoga DVD, or even strap on your running shoes for an energizing job. You can also buy low-cost exercise equipment such as a yoga mat, resistance bands or small weights.
•Self-Care
Make sure you're making time for yourself! Treat yourself to a video streaming subscription, premium meditation app, new yoga DVD or anything else that will help you relax and unwind.
•Weighted Blanket
Get a good night's sleep with a good weighted blanket, which can also reduce stress and anxiety!

Whether you'll be learning in a dorm or an off-campus apartment, it's important to make sure your possessions are protected. A cracked phone screen or stolen laptop could derail your studies and lead to unwanted stress. Protect your things, and your peace of mind, with a comprehensive insurance plan for just $8.75 a month. Get a FREE, quote today!