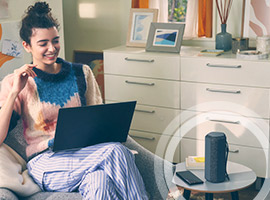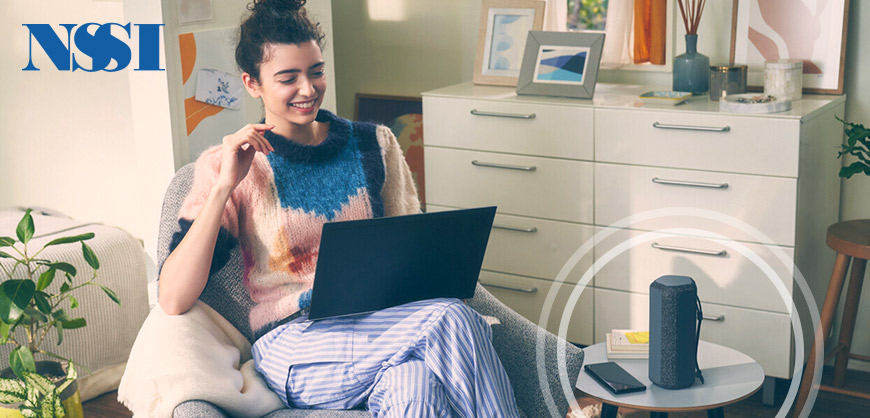 Portable Bluetooth speakers are a must-have gadget for any college student who loves listening to music. But, with so many options out there, it's easy to feel lost, especially if you're on a budget and looking for an affordable yet well-performing portable Bluetooth speaker. So to help you find the right one for your dorm room, outdoor adventures, or both, we've rounded up some of the best portable Bluetooth speakers that won't break the bank. All speakers on our list are compact, don't take up much space, are easy to set up and connect to a smartphone or other devices, and deliver an excellent audio experience.
1. Anker Soundcore 2
4.7/5 stars 106,563 reviews
Price: $39.99 (black)
First, we've got the Anker Soundcore 2, a budget-friendly Bluetooth speaker offering big sound in a small package. It features dual neodymium drivers and a patented spiral bass port that delivers powerful 12W stereo sound with enhanced bass. One of the best features of the Anker Soundcore 2 is its impressive 24-hour playtime – perfect for all-day listening without worrying about recharging. It's also water-resistant, making it suitable for outdoor use. Additionally, it's available in several color options (black, blue, red, and tail), so you can choose the one that matches your style or dorm room decor.
2. Tribit XSound Go
4.6/5 stars 28,902 reviews
Price: $36.99 (black)
Next on our list is the Tribit XSound Go, a small but mighty portable Bluetooth speaker worth checking out. It has dual 8W high-performance drivers and a premium passive bass radiator providing crystal-clear sound with rich bass. It also boasts a fantastic battery life, with up to 24 hours of continuous use on a single charge. It comes with a convenient carrying strap, so you can easily strap it to your bike or backpack and take it wherever you go. Additionally, it has a built-in microphone for hands-free speakerphone calls, while its sleek, modern design makes it a stylish choice for college students.
3. DOSS SoundBox
4.6/5 stars 77,531 reviews
Price: $33.99 (black)
The DOSS SoundBox is also an affordable Bluetooth speaker that packs a punch in terms of sound quality. With its 12W stereo drivers and enhanced bass, this speaker offers impressive audio performance with clear, detailed sound. It features a smooth touch control panel on the top, which allows you to easily control volume, play/pause, skip tracks, and activate the built-in microphone for hands-free calls. Its built-in rechargeable battery provides up to 20 hours of playtime, depending on the volume level and audio content. In addition, it comes in multiple attractive colors, allowing you to choose the one that best fits your preferences.
4. OontZ Angle 3
4.5/5 stars 189,697 reviews
Price: $24.99 (black)
The OontZ Angle 3 is another great option if you're looking for a portable Bluetooth speaker that doesn't cost a fortune and doesn't skimp on sound quality. This little powerhouse produces clear and balanced stereo sound thanks to its 10W output. It also has a fantastic Bluetooth 5.0 range of up to 100 feet and enables up to about 14 hours of playtime, so you can enjoy your favorite music or audio content throughout the day, whether indoors or outdoors. Moreover, its unique triangular design with a stylish grille makes it stand out among other portable Bluetooth speakers.
5. JBL Clip 3
4.7/5 stars 68,139 reviews
Price: $49.90 (black)
Last but not least, we have the JBL Clip 3, an ultra-portable and ultra-rugged Bluetooth speaker. It is super small, but don't let its size fool you – it delivers impressive sound and can support up to 10 hours of playtime. It also has a fully integrated metal carabiner, so you can easily clip it onto your backpack or belt loop and use it on the go, or hook it somewhere in your dorm room and listen to your favorite tunes. Besides black, it is also available in other colors, from blue and green to pink and red. The JBL Clip 3 is an excellent choice for college students who are always on the move and want great sound on a budget.
Please note that pricing and reviews were as of 4/17/2023 and may change at any time.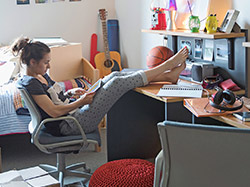 No matter which portable Bluetooth speaker you choose from these budget-friendly options, don't forget that budgeting is crucial for college students, and finding affordable ways to protect your valuable belongings is equally important. Accidents, theft, fire, flood – all these risks can be costly and empty your wallet, but with a policy from NSSI, you can be covered without breaking the bank. Get a free NSSI college student property insurance quote and protect your things today!