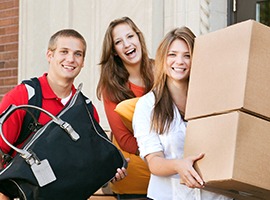 Incoming College Freshman are, undoubtedly, entering into an exciting stage of their lives! There is a feeling of independence, heightened responsibility and a little bit of uncertainty. Freshman will be growing to accustom to varying schedules and time management that they haven't previously acquired.
In the following blog post, we have highlighted some helpful tips on how to master your freshmen year at college! Best of luck this year!
---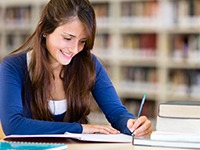 Create Good Habits
Creating proper habits as you start you college career is imperative; whether that's in the form of good study habits, time management or health and wellness. Starting your freshman year with a purpose and aiming to create these good habits, will help you achieve early success and set the right path for your education.
---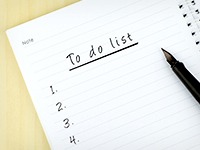 Organize Homework Assignments
Organization is vital in college! Making sure that you keep a schedule or calendar to document what assignments are due for the week and what you need to be on top of is crucial. In addition, organizing any electronic assignments that you have and backing up those files to prevent the potential for loss is a good idea for any incoming freshman.
---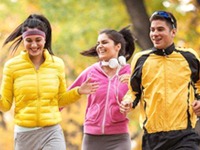 Remain Active
With busy schedules and rigorous out-of-class assignments taking center stage, it can be difficult to make time to remain physically active. Dedicating 30 minutes to an hour per day, will help you remain in good physical shape while also rejuvenating you mentally, as well.
---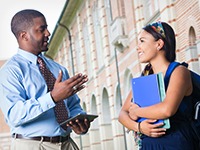 Get to Know Your Professors
Many times college students will roll their eyes at this suggestion, but it cannot be understated how important it is to become acquainted with your professors. Building a strong relationship and understanding with your professors can help you comprehend and retain the material you are attempting to learn on a daily basis.
---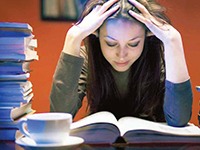 Avoid Procrastination
Avoiding procrastination might be the toughest habit to avoid when beginning your college career. It is always tempting to put off an assignment until the last second, because there is an event you want to attend or the rest of your friends want to hangout; but, the difficult choice is getting your assignments done. Creating the habit of completing your assignments in advance will aid you in your post-college career and teach you the valuable lesson of over-achieving.
---
Going to college for the first time can be a real adjustment, but one that is well-worth experiencing! Take into account these helpful tips and get your college career started off on the right foot! If you are a first-timer in college, don't let your personal property get damaged or stolen without protection of your personal items!
NSSI provides College Student Property Insurance for a number of items including electronic devices, computers, furniture, jewelry, bicycles, and more! We provide protection from financial loss against: theft, fire, natural disasters, vandalism, accidental damage, and power surge from lightning strike.