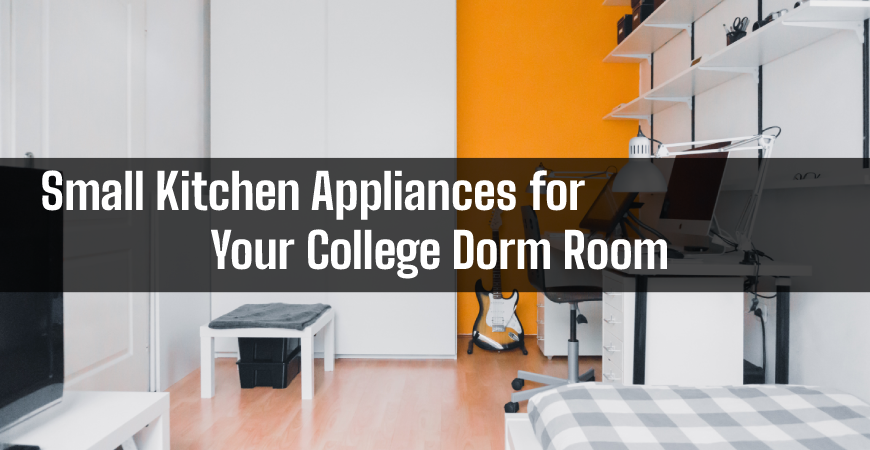 As you get ready for your first semester of college and your first time away from home, you're probably thinking of packing the essentials such as clothes, toiletries and bedding. But while these things are important, don't forget items that will make your first time in a dorm more comfortable. Here are some small appliances that are perfect for your dorm room:
Mini Fridge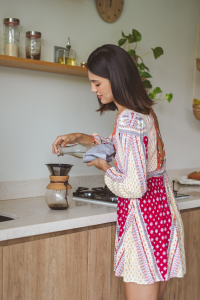 If you can only bring one appliance with you, make sure it's a mini fridge! It's perfect for storing things such as water and coffee creamer and will also allow you to keep healthy snacks on hand such as fresh fruits and vegetables.
Single Serve Coffee Maker
As a college student, coffee is a must! But dining hall coffee isn't always the best and buying a coffee every day at the local coffee shop can start to add up. A small, single serve coffee maker won't take up much space on your book case or desk, and you can easily brew yourself a cup while you're getting ready in the morning.
Personal Blender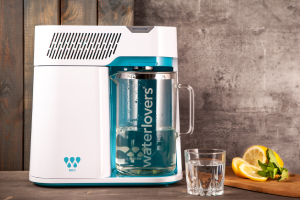 Whether it's making a filling breakfast smoothie to keep you fueled throughout the day or a refreshing treat after a hard workout, blenders are great to have on hand. Small, personal blenders take up very little space and are very easy to use. You can even find portable blenders so you can blend on the go!
Water Filter
Buying a case of water every week can get expensive and isn't the best for the environment. Plus, you never know what the tap water in the dorms is going to be like, so this is great to have on hand.
Toaster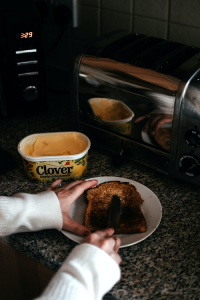 Running late for class and don't have time to stop by the dining hall? Having a toaster is great for making toast or heating up frozen waffles for a quick breakfast on the go.
Mini Instant Pot
If you're someone who loves to cook or sees yourself making a lot of your own meals, this is a great little gadget to have on hand. They don't take up much space and there are hundreds of recipes you can find online.
Microwave
Some dorms come equipped with a microwave, but if they don't it's great to have your own. Whether it's heating up a cup of ramen for a midnight study snack or making hot chocolate as a treat before bed, a microwave is an essential you won't want to be without!
So you're all set to go and have your clothes, bedding and new appliances packed and ready for your new dorm room! Make sure all your new things are protected from theft, flood, fire or other potential accidents. A policy from NSSI is inexpensive and will save both your things and your peace of mind. Get your free quote today!