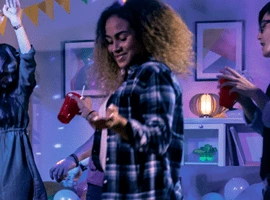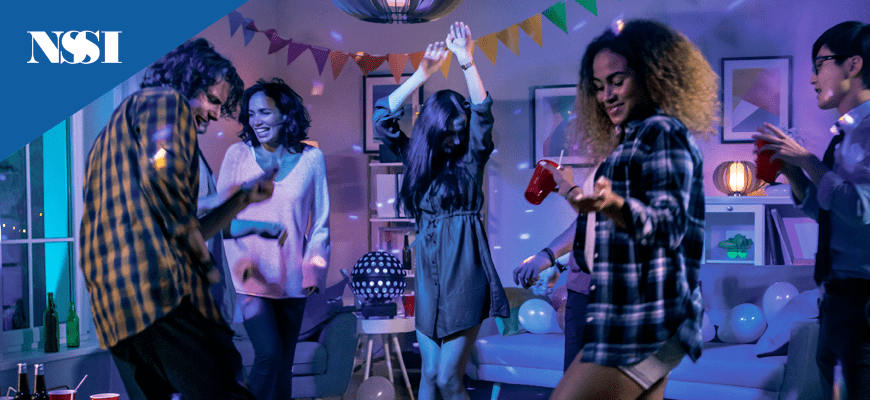 Throwing a college party, even a small one with your close friends, is an exciting but challenging experience, especially if you are doing it for the first time in your life. As the party's host, you have to plan and organize everything, and you are responsible for all guests and anything that goes wrong. Of course, it's important to make sure your friends are having fun and enjoying themselves, but at the same time, you need to be in control of the situation and take the necessary steps to keep them safe at your party. So, whether you want to celebrate your birthday, holiday, special event, or hang out and have a good time with your friends at your place, here are some tips that will help you throw a great low-key college party.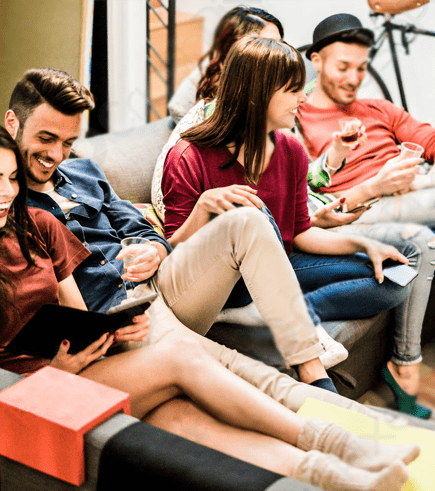 Decide who you want to invite
First, you should decide who to invite to your party. Consider the number of people you can entertain comfortably. How big is your place? You don't want an overcrowded dorm room or apartment. Your guests should be able to sit or stand and mingle easily. While some believe it's good to invite only friends who get along or have similar interests, others think the gatherings are more interesting if there are people with different interests and hobbies. Take some time to think about the right mix of people for your party. You know your friends better than anyone else, so trust your gut.
Clean and decorate your place
Ensure your place is clean before your friends arrive to make them feel comfortable. You might need to rearrange the furniture to create space and put away fragile items and electronics like laptops, tablets, or game consoles. Decorations can be a fun addition to your apartment or room. You don't have to overdo it. A few small details can make a big difference, and you can use things you already have to brighten up your place. For instance, you can turn empty jars into vases for flowers or use candles and bowls as centerpieces. If you are throwing a birthday party, balloons or colorful streamers will do, whereas if you are hosting a Halloween party, you can go with fake spider webs and pumpkins.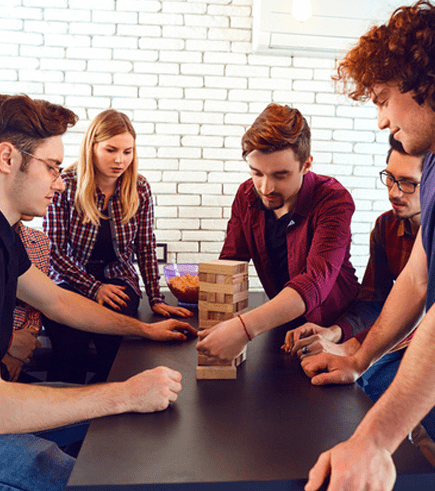 Notify your roommates and neighbors
If you live with roommates, talk with them about your plans to see if they are okay with you having friends over for a party. And don't forget to inform your neighbors ahead of the party. Even if it is a small get-together, your friends will be talking, laughing, singing, or dancing so the party might get loud. Leave your neighbors your name and number and let them know they can call or text you directly if the party is getting too loud so you can turn it down. As the host, you should be mindful of the noise and keep the music at a reasonable volume during the party.
Plan activities or choose a theme
You may consider planning some activities or choosing a good theme for your party. This depends on why you are throwing the party, what you want to do at the party and what you think your friends will enjoy. If you and your friends have something you are passionate about, you can turn that into a theme for your party. For instance, if you love the music from the 90s, you can have a 90s party. If you and your friends are into some games, you can set up games in your place and play together. A costume party might be perfect if you enjoy dressing up in costumes. Throw the kind of party you and your friends will have fun at.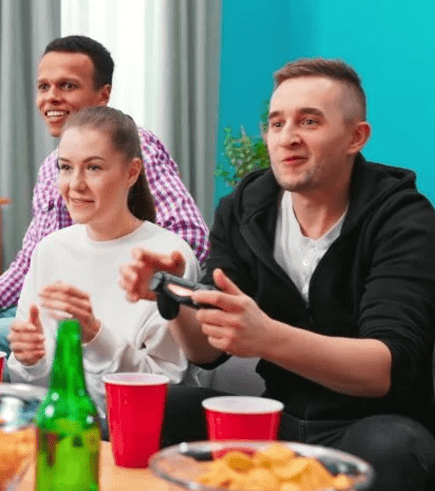 Create a playlist
It's not a party without music. If you want your guests to relax and have a good time, make sure there is some good music at your party. Music creates the atmosphere and sets the mood of any party, so the last thing you want is to play some random songs. Instead, create a playlist before the party to ensure you have the right music, and your guests are having fun. While stocking your playlist with your favorite songs, don't overlook your friends' taste in music. If you are having a themed party, keep your theme in mind as you make your playlist. If you have a DJ friend, you may ask them to help you create the perfect playlist for your party.
Provide food and drinks
As the host, you should provide something for your guests to eat and drink. When deciding what food and drinks you will serve at your party, remember your friends' food preferences to ensure you have something for everyone. If you love to cook, you can prepare something for your guests. Ordering pizza or getting some snacks from the store is fine too. Also, ensure you have enough non-alcoholic beverages like water, soda, or juice. If you are considering whether or not to serve alcohol at your party, remember that the legal drinking age is 21. And since you are the one hosting the party, you are responsible for any underage drinking and could get yourself in trouble.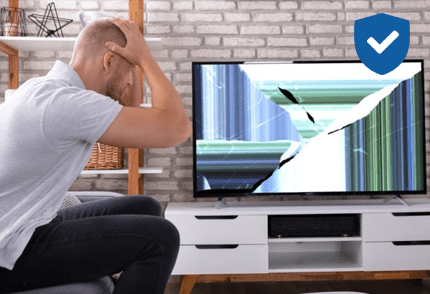 We hope these tips help you throw a great party for your close friends. However, if you plan to host parties in your rented apartment or room while at college, remember that you never know what might happen at a party, no matter how small or carefully planned.

So, if an accident occurs and causes property damage, you will have to pay for the damage to your college dorm, landlord's apartment, or neighbor's property. Or, if one of your guests gets injured in your rental unit, you may be held liable for their injuries. To avoid these unpleasant situations, protect yourself and your possessions with NSSI: renters insurance!