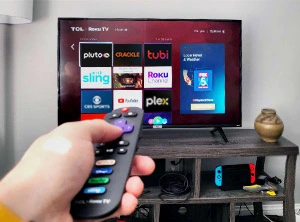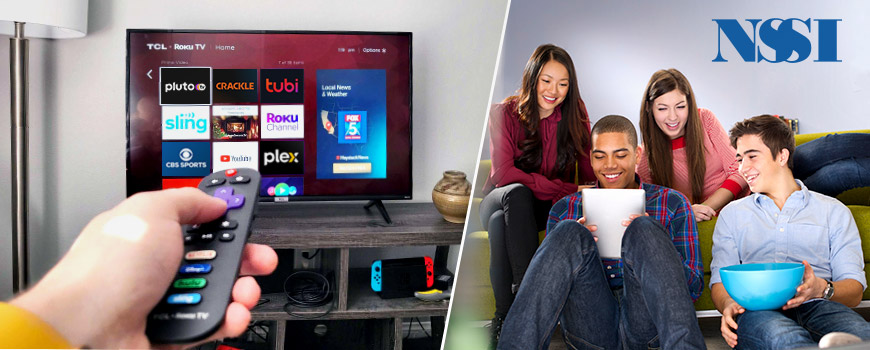 We all know the struggle of living on a tight student budget and trying to find affordable ways to unwind and take a breather from those endless assignments and late-night study sessions. The good news is that in this digital age and with the rise of Internet streaming, you can keep yourself entertained by diving into the beautiful world of movies, shows, or sports events – all while keeping your wallet intact.
Whether you're chilling with your trusty laptop, snuggled up with your tablet, or even lounging in front of your TV, let's see how you can get your hands on free Internet TV in your dorm room and enjoy your favorite content without spending a dime.
Free Streaming Platforms
Beyond the big-name paid streaming services, there are numerous excellent free platforms that provide access to thousands of movies, TV shows, documentaries, and all kinds of entertainment programs. These streaming platforms are supported by ads, but the occasional interruptions seem like a fair compromise for all the free content you can find there. You don't need a streaming device to use these services. They have mobile apps you can download on your tablet, smartphone, and smart TV or websites, allowing you to stream content directly through your web browser on your laptop or desktop computer.
Here are some of the best streaming services where you can watch content for free.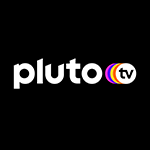 Pluto TV
Pluto TV offers a unique streaming experience by combining the best of traditional television with modern convenience. With over 250 live channels that cover everything from news and sports to movies and shows, Pluto TV brings the cable TV experience straight to your dorm room. You can download the mobile app on your iOS or Android device.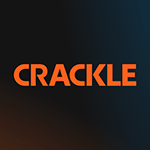 Crackle
Crackle is a gem among free streaming services, with one of the best collections of free movies and shows, from classic to modern titles across various genres. What sets it apart from other free streaming services is its unique categories and exclusive originals you won't find anywhere else. You can download the mobile app on your iOS or Android device.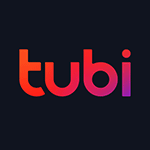 Tubi
Tubi is a goldmine of free movies and TV shows. With over 50,000 titles, it offers an impressive range of content, from Hollywood blockbusters to independent films, so it has something for every movie fan. The platform regularly adds new titles, so you'll never run out of options for your next streaming session in your dorm room. You can download the mobile app on your iOS or Android device.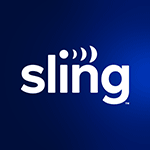 Sling TV
Sling TV is another great option for college students seeking free streaming services. Although it primarily offers subscription-based plans, it also provides a selection of free channels and on-demand movies and TV shows. The free channels cover various genres, including news, lifestyle, entertainment, and sports. You can download the mobile app on your iOS or Android device.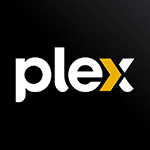 Plex
Plex is a versatile subscription-free streaming platform that lets you watch live TV and stream movies, TV shows, and web series. Its intuitive interface and cross-device compatibility make it an ideal companion for students who want to create a personalized streaming experience. You can download the mobile app on your iOS or Android device.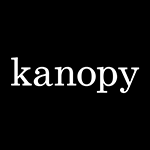 Library Services
Your college and local public library is more than just a place for studying and borrowing books. Many libraries today also provide access to streaming services like Kanopy and Hoopla, which allow you to stream movies, documentaries, and educational content for free using your library card. Kanopy, in particular, has an impressive collection of titles, from critically-acclaimed movies to award-winning foreign films to inspiring documentaries. Check with your local library to see what resources and services are available to you.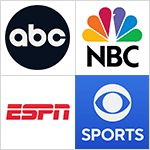 TV Networks' Websites and Apps
Most TV networks have their websites and apps, which typically provide free access to their content or part of their content. ABC, NBC, and Fox usually allow you to stream the latest episodes of some of their popular shows shortly after they air. ESPN, NBC Sports, and CBS Sports often let you watch select games, sports-themed shows, or events for free. Simply visit the websites of the TV networks you're interested in or download their apps on your devices and stream their free content.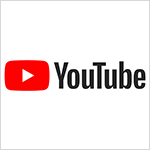 YouTube
YouTube is not just a platform for funny and music videos or vlogs. Many content creators and networks upload full-length movies, full episodes of TV shows, web series, and documentaries on their official channels, so take advantage of this option too. You will be surprised by the abundance of classic movies and shows, independent productions, and even live streams of events that you can find on YouTube. Just search for your desired content or check specific movie channels (Movie Central and Popcornflix are good places to get started), and chances are you'll find something that catches your interest.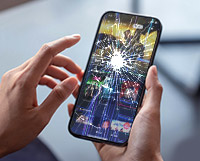 Whether using your laptop, tablet, smartphone, or TV to stream free content, make sure your electronic devices are protected from everyday mishaps. Accidents can happen at any time, and the last thing you want is to find yourself burdened with the high cost of repairing or replacing a damaged or stolen device. Get a free NSSI college student property insurance quote and protect your valuable belongings today!