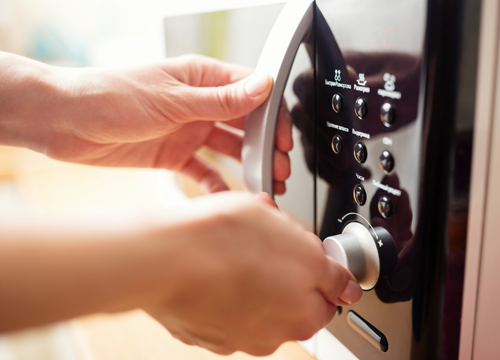 Living in a dorm room, your cooking resources may be limited. It is easy to get take-out, but that will leave a dent in your budget fast. Grabbing those quick snacks will probably leave you feeling hungry later. Because most of us have tried and failed at online recipes, we kept it simple with our list of go-to meals. Here are some meal ideas that you can make yourself with small appliances without leaving campus.
Before you start, it may be good to invest in a combination of handy small appliances (that don't take up a bunch of space) for your dorm. The obvious one would be a microwave. Others we recommend are a toaster, toaster oven, air fryer, waffle maker, mini-fridge, portable stovetop / electric burner, or griddle.
Chicken Tacos
Warm-up some fully-cooked chicken with taco spices and place on hard taco shells or soft tortillas. Top with cheese, lettuce, tomato, onion, or any toppings you would like.
Microwave Mac and Cheese
Your world of quick-cooking opens up when you learn how to cook noodles in the microwave. Microwave your elbow macaroni with milk, water, and a pinch of salt, take out and stir occasionally during the heating process, add cheese, and microwave about a minute more to melt all the cheesy goodness. Mix it all up and homemade mac and cheese is yours. Here is a handy
video tutorial
.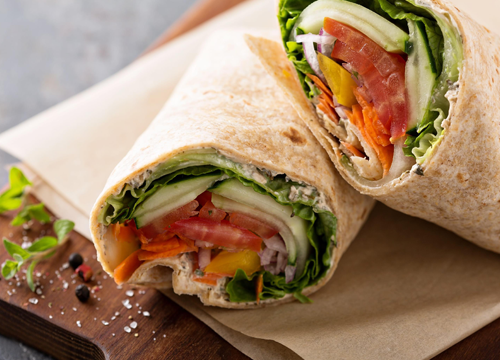 Deli Wraps
For your meats, choose sandwich-ready turkey or chicken breast, and if you're brave microwave some bacon for a nice club wrap. For the sauce: ranch, mayo, or any favorite would do. Veggies: tomatoes, pickle, and lettuce for some crunch. Wrap it all up on some flour tortillas.
Air Fryer Popcorn Chicken and Mashed Potatoes
No shame in getting some frozen popcorn chicken in the air fryer and quick microwavable mashed potatoes with salt, pepper, and butter. Easy and tasty.
BLTS
If you want to make some friends with the smell of bacon, microwave up some in the dorm room. BLTs are easy, quick, and tasty. Slice up tomato, lettuce with mayo on some bread of your choice and your BLT awaits.
Waffles
You can either grab some premade waffles to toss in the toaster or get some complete pancake/waffle mix that just needs water. Toss the mix on your waffle maker or griddle and don't forget to top off with some pancake syrup. Have a great breakfast in your tiny kitchen.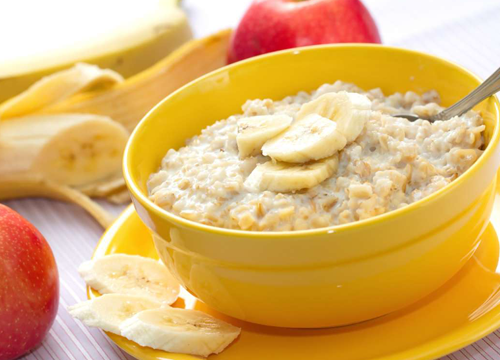 Microwave Scrambled Eggs
Learning to make scrambled eggs in a microwave is a talent you can easily learn. Mix up an egg in a bowl or cup and place it in the microwave for about two minutes (heating times can vary), take it out a few times and occasionally stir. Finish heating another minute for ready-to-eat breakfast. There are plenty of
how-to videos
on this method.
Instant Oatmeal
Oatmeal is said to have lots of health benefits, you can find microwavable single packets at your local grocery. They come flavored with maple brown sugar, apples & cinnamon, and more - so no sugar is needed. Have them with some milk, of course.
Canned Soup
Try to find low sodium soups, but canned soup can be great for quick hot meals. A classic dish that has lots of options to choose from: chicken noodle, vegetable, tomato, or whatever you are into.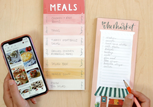 TIP: Make your own custom "Meal Idea" cookbook
Of course, when you are hungry and tired from classes you may forget that your microwave makes some incredible stuff with the right knowledge. If it helps, keep a notebook (or notes on your phone) of meal ideas. So you have your own "menu" to browse when you are out of ideas or at the store.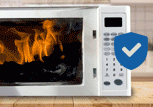 If you are accident-prone or don't trust yourself cooking, having dorm room personal property insurance could be another smart choice.
If your microwave burns up or your toaster takes a fall and breaks, NSSI can get you a replacement so you can get back cooking!
Get a free Dorm Room insurance quote from NSSI.