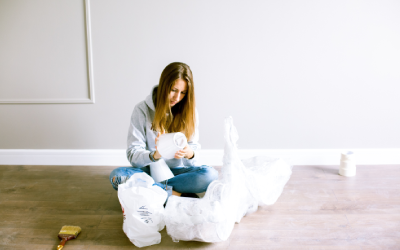 With many college students coming home early this year, the issue can arise of where and how to store their things. Do you rent a storage locker? How do you make space in your basement? How do you make sure their possessions don't get damaged? Below, we'll give you some great tips on how to best store your college studen's possessions:
General Storage Tips
• Avoid moving items on a rainy day
Putting damp items into storage means more chances for mold and bacteria to grow. Check the weather beforehand to make sure you won't be moving on a rainy day.
• Make sure all clothes are clean

If you're going to be storing clothing for an extended period of time, make sure it's cleaned before storing it. Dust, food debris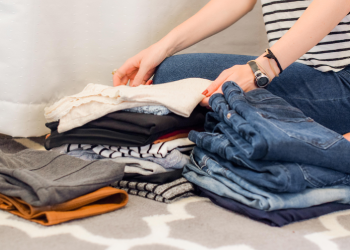 or stains could cause mold, bacteria and pests to get into your clothing and potentially ruin it.
•Take the time to properly pack your items

Practicing proper packing may take a little extra time, but it will save you a lot in damaged and replaced items in the long run. Make sure to pack fragile items with bubble wrap or other appropriate packing material. Always move and store furniture with blankets or furniture pads to prevent scrapes and scratches.
•Get insurance

Even when your items are in storage, there's still a chance that theft or damage may occur. You don't want to be left paying out-of-pocket in the event something happens. When shopping for a policy, make sure you find one that extends coverage to items in storage.


Storing Electronics
•Remove any dust

Before packing away and electronics, make sure they're properly cleaned to remove any dust. Dust can clog air vents creating heat and humidity, which can ultimately damage your devices.
•Disconnect and label wires

Nothing's worse than unpacking your TV or stereo and realizing you can't find the right black cord among a sea of black cords. To prevent this, disconnect all wires, carefully coil them and label which one is which. This will make your life so much easier when it comes time to unpack!
•Wrap devices in cotton

To prevent moisture from damaging your devices, wrap them in cotton before storing. The cotton will absorb any moisture that accumulates, especially if the area is humid.
•Take caution with glass screens

If you're storing any devices with a glass screen, carefully wrap them in bubble wrap before storing. This will prevent the glass from getting scratched or broken if it gets jostled while being moved.


Finding a Storage Locker
•Do your research

Don't base your decisions purely on price. Do your research and look at online reviews and ask friends and family if they know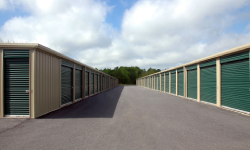 of a reputable facility. It's worth it to pay a little more for a better facility than to go with one that's not as reputable just because their prices are cheaper.
•See the facility in person

Once you find a facility you like, go and see it in person before making any commitments. Make sure it's clean, sturdy and secure. This is also good for judging the size of the unit. You don't want to pay for a unit only to find it's too small when you come to move all your things.
•Invest in a strong lock

Some storage facilities make you provide your own lock. If this is the case, make sure to invest in a strong lock that's not easy to tamper with. No matter how many security cameras or measures a facility has, there's always the potential for a theft to occur.


Tips for Parents
•Separate into keep and donate

Before your student brings all their possessions home, make them separate them into keep and donate piles. If they haven't worn that shirt or used that desk organizer all year, have them donate it instead of bringing it home.
•Use stackable boxes and bins

Using stackable boxes will take up less room in your basement and keeps things from being too cluttered. They also tend to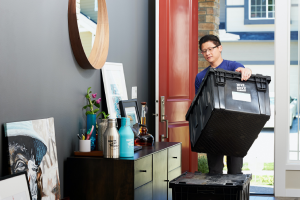 be more durable than a standard cardboard box, so it'll help keep your student's belongings from getting damaged.
•Label everything

Keeping things organized will make things less chaotic when it comes time to move your student back to campus. Knowing which boxes or most important and which ones contain fragile items will make everything easier down the line.
If you're going to be putting your student's items in storage this year, consider buying a college student insurance plan from NSSI. Not only is it affordable, but it'll also cover everything that's in storage. So whether there's a fire, flood or theft at the facility, you won't have to worry about paying for anything out-of-pocket. Visit our website to get a free quote today. Plans start at just $8.75 per month!